The NewILUMIS project started one year ago, the team of  scientists from the following institutions: Łukasiewicz – Institute of Microelectronics and Photonics, Institure of Research for Ceramics in France, Fraunhofer IKTS from Germany, Instytut Mikroelektroniki i Optoelektroniki Politechniki Warszawskiej, and the representantives of the industry partner of Teknosystem Sp. z o.o. finally met here, in our labs, not online as they had in the past.
Apart from a seminar session, interesting discussions, and drawing up a plan for the upcoming few months of their cooperation, scientists of the Functional Materials Research Group showed their colleagues around our optical, technological, and microstructural analysis laboratories.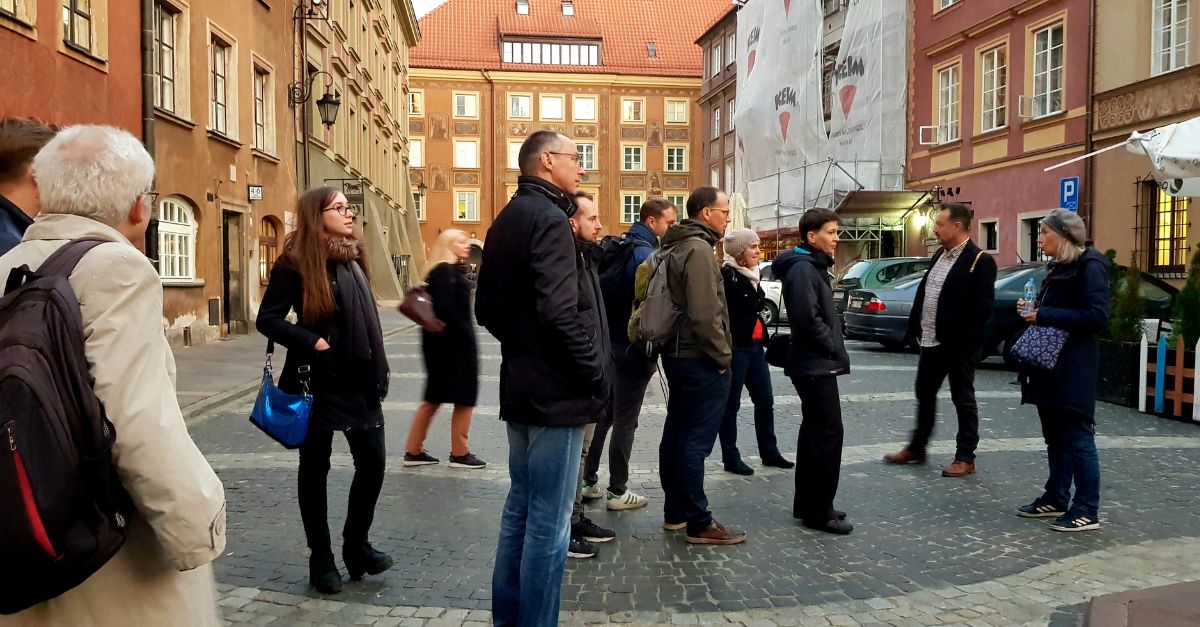 Guided walk in the Warsaw Old Town during 'unofficial' part of the meeting.